The Sequoia Region is blessed to have some of the most beautiful scenery in the world. A Driving Tour is the perfect way to enjoy some spectacular views, drive your Porsche and meet fellow PCA members that share your same passion. What could be better?
Most of our tours are half day trips, leaving in the morning to a pre-determined destination, usually a restaurant or winery for lunch, and then returning in the afternoon of the same day. Several times a year we hold weekend tours to beautiful destinations such as Mammoth Mountain and the Swedish village of Solvang, California. Weekend tours require hotel accommodations at the destination.
Along the journey you'll be able to enjoy your Porsche through majestic scenery and twisty back roads seemingly made just for Porsches. Tours are driven as a group following a tour leader so there's no need to worry about getting lost along the way.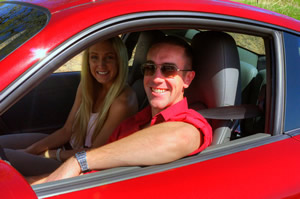 So, if you want to have a great time driving your Porsche, meet new friends, and enjoy some of the best scenery on God's green earth, come out and join us for a spirited run and a lot of fun!
Typically there is no charge to participate in the driving tours. All participants must sign a waiver form that will be provided at each driving event.
For more information contact Dave Ogden, Tour Director, at 559-250-1611 dogden@hydratechcylinders.com