A some of you may know Frederick Eugene Scott passed away on July 3, 2020. Frederick Eugene Scott was born December 30, 1945, in Corpus Christi, Texas to Gordon Eugene Scott and Dorothy Jean Danielson Scott. He died July 3, 2020, at Kaweah Delta Hospital in Visalia, California.The family was welcomed back to their hometown, Kingsburg, CA, when Fred was one-year-old and his father was discharged from the U.S. Navy. Fred attended the local schools, participated in Boy Scouts and would later become an Eagle Scout. His summers were spent at his grandparents' cabin at Huntington Lake where he learned to sail. It was there that he built his first sailboat and explored the Sierras.
Click here to read the full obituary
Our region, which is one of 10 regions in Zone 7 serves Porsche owners in the Greater Central San Joaquin Valley of California, which forms nature's amphitheater for the Giant Sequoia groves along the western slopes of the Sierra Nevada mountains, including Fresno, Kings, Madera, and Tulare counties.
---
Click here for a little something for your grand kids, kids, or the kid in you!
---
Cars & Coffee is back on!
Join Us The First Saturday Of Every Month For: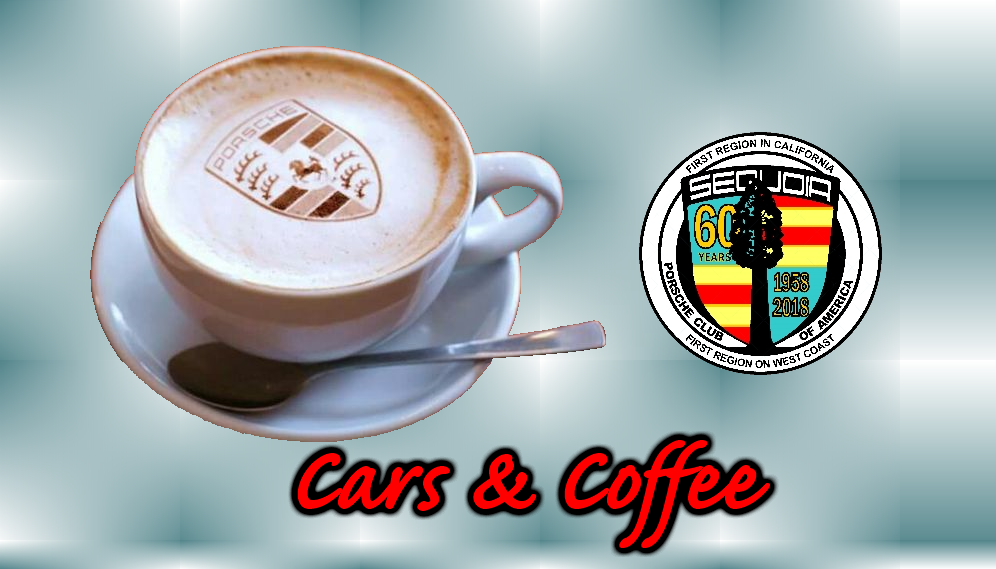 make sure to check the calendar for changes.
---
See what you're missing
Sequoia Photography
---